Traveling is all about fun, especially when done with low budgeted plans. If you are also thinking to take a break from your monotonous daily life and pack the bags with those little savings in hand, then do consider these significantly cheap holiday destinations for a memorable experience:
Vietnam
Vietnam is a city popular for the beaches, rivers and bustling cities. Its unique heritage and overwhelming view of nature is what makes it worth visiting. Especially for those who like to go on a vacation to get a break from the city hustle and noise, Vietnam has stored a pinch of that subtle and adorable rural living style that city people long for!
The down-to-earth lifestyle is the major reason that a trip to this place is not too expensive. There are various local facilities like food joints, transportation and guest houses that would not charge you more than 5 euro a day. Moreover, if you like to drink then do taste their popular brew Bia Hoi in as less as 50p.
Greece
Greece has been a favorite place to visit in Europe for decades. It is best for the ones who like to walk through the historic attractions with a beautiful view.  Meteora, Delphi theatre and Myrtros beach are some places in Greece, where you won't' be able to put your cameras down.
Despite being a hub of tourists from all over the world, Greece still remains a pocket friendly destination to visit, mainly due to the economic problem it is going through. Though the charges of accommodation vary according to the place you are staying, a typical room can cost you anywhere from 25-35 euro per day. Gyro is a cheap food item available locally in many areas and would cost only 3 euro, it is enough to make someone feel filled. Also, renting a moped can lessen your transportation costs while staying in Greece.
Thailand
This Southeast Asian country is known for the wildlife, beaches and islands that cater beauty from all over the world. It seems like recreational activities do not end in Thailand and you can just go on spending days here.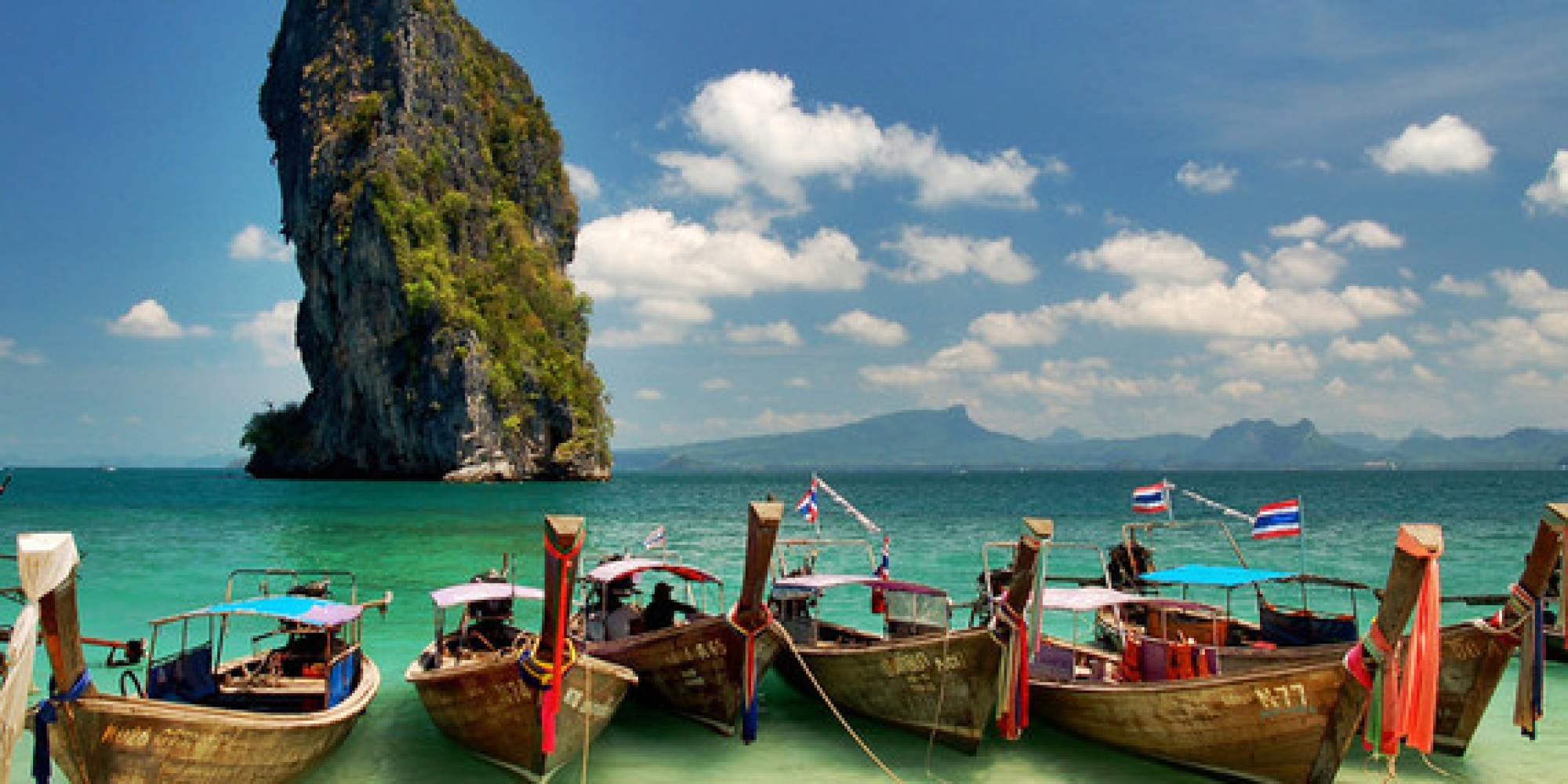 The most favorable time to visit Thailand on a low budget is during the off season. It is between April and September, there is a considerable fall in the accommodation (only 100 Baht a night), food and travelling rates at this time, making it a cheaper place to visit. Also, try carrying a water bottle along from the hotel and re-fill it from the machines charging 1 baht per liter.
India
Mostly known to offer a multi-cultural experience, India has been one of the cheapest yet beautiful options to plan holiday in! The country has everything from a busy city life to silent hilly terrains for the nature lovers.
A variety in everything makes India a less expensive holiday destination. The local transports like busses and rickshaws cost not more than 20 rupees for a trip. The local food would cost around 150 rupees per day, you can book budgeted hotel rooms online in advance to save even more. They are quite easy to find and best for the ones staying for 10-15 days.
Italy
With over 40 million visitors in a year, Italy is surely an outstanding tourist destination. Its best attractions are the lakes, cuisine, thermal spas, beautiful mountains, art and adventure activities like sports and boating.
There are some good budgeted options that range 30 euro per night to stay in Italy. However, if you book your own room, then the price begins from 90 euros that is rarely favored by the travelers looking for cheap holidays. Also, you can grab quick meals like a pizza slice in not more than 3 euro for hunger strikes. Also, there are affordable bus and metro lines to travel to another city in Italy. And renting a bike is as less as 14 euro a day for within the city traveling endeavors.