Most of the startup businesses outsource various services to run their business operations. There are various benefits of outsourcing services like getting a competitive edge over other businesses. It is tough to survive in the competitive era and only outsourcing can let a business grow. An organization can effectively manage the uncertainty while grounding business in any whatsoever environment. Outsourcing implies a strategic and planned usage of outside resources to carry out business functions. It is not always possible for start-up business to have in-house employees to manage the operations. Startups can save a lot of money by outsourcing since they can accomplish the work at a fraction of the price. Tasks that encompass back-end jobs like data entry, customer support, data processing, payroll processing is normally outsourced. By doing so, the cost of running a business is reduced while you gain efficiency with the leverage of talent, technology and professionalism.
Outsource common, but vital business functions
Certain business functions are simply vital for both startup and experienced businesses. They include accounting and billing, order fulfilment, human resources and payroll, CRM or customer relationship management, marketing and advertisement, business development and sales. Marketing outsourcing companies assist small to medium sized businesses having almost no marketing resources. Even an average outsourcing company has CEOs and marketing directors who are very smart individuals. If you do not have your own marketing resources and expertise to accomplish your marketing goals, get in touch with the marketing outsource company. This will eliminate the need for training the staffs to meet marketing objectives.
Lowering the cost of business operation
This is the main reason for outsourcing services to other companies. Small business can skip the costs relating to vacation pay and health insurance. Offshore outsourcing is needed to get specialized services from industry experts at lower price rates. Small businesses are sure to save 50-60% of the operational costs by outsourcing.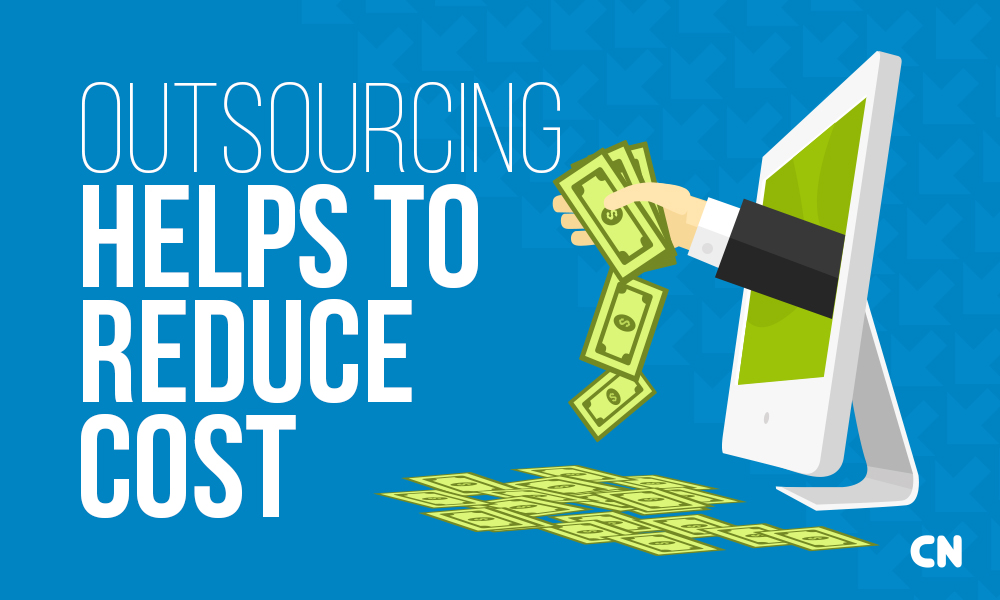 Skilled expertise at reasonable rates
When you wish to hire skilled people for the task, it may become difficult to find industry experts at reasonable rates. By outsourcing, you can be free from the hassle of having in-house employees. This helps you to save on the training costs and labour cost.
Increase in productivity and profits
If a small business has no production unit, it can outsource the services to some other firm. Even when your business is closed, the work gets done and the productivity moves forward. It improves the revenue of your company automatically to boost the profits.
Focus on core areas of the business
While you outsource the major projects, you get a chance to focus on the core areas of the business from the risk and liability associated with the task is handed over to another company. For instance, payroll management occupies most of the time and if you can outsource it, your time will be saved to a great extent. When time is saved, you get more time to serve your customers better.
By outsourcing services, you save time, energy and money to manage your staffs better. All such factors help you to make money as start up business as you get financial relief. Before outsourcing services, talk to financial advisors to learn what actually to outsource.