Face masks are the best way to brighten up and even out the skin tone. Certain natural ingredients may be used to brighten up the skin tone such as Aloe Vera, yogurt, nutmeg, honey, banana, orange, papaya, lemon juice. You can use the natural ingredients to prepare the face masks. The mentioned ingredients can be used to improve the skin complexion and the skin tone as they are rich in nutrients. It is even more important for an individual to use the face masks when one's age.
The hormonal levels fluctuate during the stage of menopause and so there is the build up of dead cells in the pores of the skin. When the hormonal levels decline, the turnover cycle of the skin slows down to pave the way for the dry and flaky skin. This leads to a dull and lifeless skin. If you are tired of dullness and uneven skin tone, you may use the top 4 natural face masks for an instant rejuvenation.
The citric acid rich face mask
Citrus fruits are powerful antioxidants that are rich in Vitamin C. To create the nutrient-rich citrus fruit mask, you need items like 1 egg white, 1 teaspoon of grape juice, which is freshly squeezed, 1 teaspoon of lemon juice, 2 teaspoons of sour cream. Both grape juice and lemon juice are rich in AHA, citric acid and thus they act as natural Exfoliator. Being a rich source of antioxidants, such ingredients can promote brighter and smoother skin. It is just perfect for oily skin. Apply the mask on your skin for 20 minutes and just wash off.
Besan face mask for an ultra gorgeous skin
Besan is an outstanding way to make the skin gorgeous. All you need here is 2 tablespoon of gram flour, 1 tablespoon milk cream and also 1 teaspoon of lemon juice. You can mix all the ingredients like besan, milk cream, and lemon juice to form a fine paste. To gain a proper consistency, you can add more water. Apply the paste on the neck and your face and just leave for 20 minutes. Rinse by using cold water.
Orange face mask to reveal beautiful skin
Here you need to dry the orange peels for 2-3 days under the sun. The dry orange peels may be ground to make a fine powder. Apart from the orange peel powder, you need 2 tablespoons of sandalwood powder and rose water to prepare the paste. The mixture of orange peel powder, rose water and sandalwood powder can cleanse your skin, exfoliate the skin while removing the dead skin cells. Just apply the mask on your skin and leave for 20-25 minutes. Wash off to discover radiant and gorgeous skin.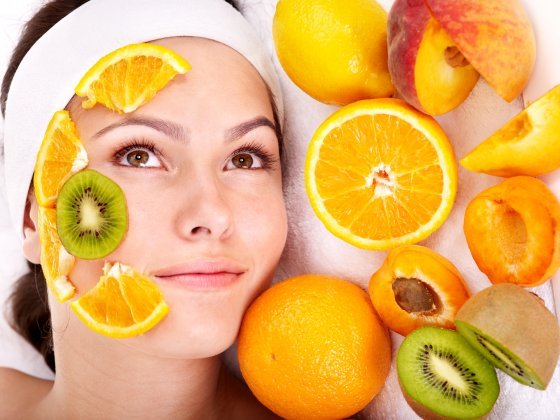 Fuller's earth face mask for a glowing skin
Here you need 2 tablespoons of fuller's earth or Multani mitti, 1 tablespoon of tomato juice, 1 teaspoon of lemon juice, 1 teaspoon of sandalwood powder and a pinch of turmeric. Mix all the ingredients with rose water and prepare a paste. Apply on the skin and leave for 20 minutes. This is an excellent face mask for a glowing and healthy skin.
Although using a face mask appears to be time-consuming, you will definitely get the results. If you choose 1-2 face masks from the above list and use the pack for a few weeks, you will notice a great difference on your skin tone.