A picture speaks a thousand words and you capture more than just a scenery when you click one. It captures a moment of the life. A frame to remember the good times and happy memories. To take the perfect picture, we need just the perfect camera ideally matching our requirements. With online shopping becoming the most preferred way of purchasing products, it is easier to buy a camera online. Below listed are 6 tips for buying a camera online.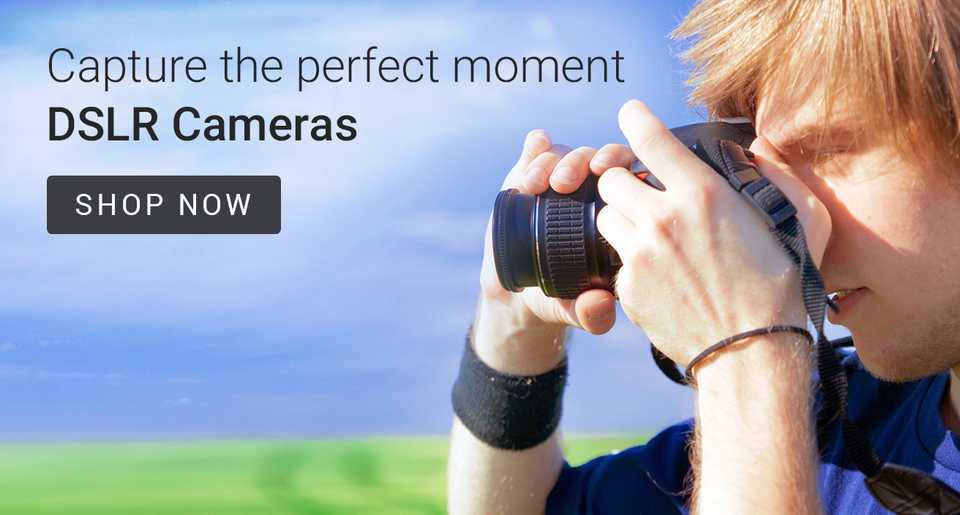 Choosing the Right Type of Camera
When you are planning to buy a digital camera, it's important to figure out that which type of camera you should consider. Following are some major types of cameras:
Point and Shoots
This is the most basic digital camera. It's as good as your mobile camera. But if you need a device with just the camera and no hassles, then this is for you. Simply point and shoot.
Megazooms
These cameras come equipped with superior zoom capability. This lets you capture scenes from far away, but, if you buy this camera, you may need to use a camera stand to stabilize the image.
Mirrorless
These are next generation semi-professional cameras. These are becoming quite popular among the amateur photographers. There are a number of lenses that you can work with and quite a number of manual features to enhance the image capturing.
DSLRs
These are the most popular digital cameras these days and have a wide variety of lenses, features, specifications, etc. The picture quality of these cameras is unmatched but these are a little expensive.
Figuring out Your Purpose
It is important to pinpoint your purpose. If you only need to take casual photos for your family trips and occasions, then go for a point and shoot. If your purpose is to professionally take photos and build your career or hobby on it, then you must consider a DSLR camera.
Lenses are Important
Pay attention to the lens that comes with the camera. Make sure the quality and the make of the lenses is superior. Apart from the aperture and focal length, the quality of the glass used is of the utmost importance. Research on the lenses and their variety in order to figure out the best type of lens to match your needs.
Compare the Prices
Different online stores sometimes have different prices for the same camera. So, it's always good to compare the prices. You might find out a better deal at a different online store There are many apps and plugins which can be used to compare the prices of the same product on the different online stores.
It's Not Always About the Zoom and Megapixel
Whenever you see a camera, the most obvious features we enquire about are the megapixels and the zoom. Although the megapixels do matter, but, as long as you are not doing hardcore editing or image enlargement, don't need cameras with very high level of megapixels.
Next, comes the zoom level. A decent 20x zoom is quite good to satisfy your needs unless you are a professional photographer. For higher zoom, you would need a camera stand. The more you zoom the more unstable your shot becomes.