Undoubtedly, pink rosy lips are one of the most appealing features' of a man's look and a woman's beauty. But, over the time our lips start turning dark.
There can be several reasons behind the dark lips including an allergic reaction towards the low-quality cosmetics or chemical based lip products, high caffeine intake, excessive exposure to sunlight, hormonal imbalance, smoking or chewing tobacco.
While the commercial treatments for lip color lightening can be quite expensive and may include the use of chemical based products, the home remedies for getting pink lips are an excellent way to lighten the color of lips without any side effects.
Lemons
Lemons can naturally lighten the lips as they are rich in bleaching properties. To use lemons for treating the dark lips, simply apply the lemon juice on your lips before going to bed. Follow it for a couple of months to get the desired results.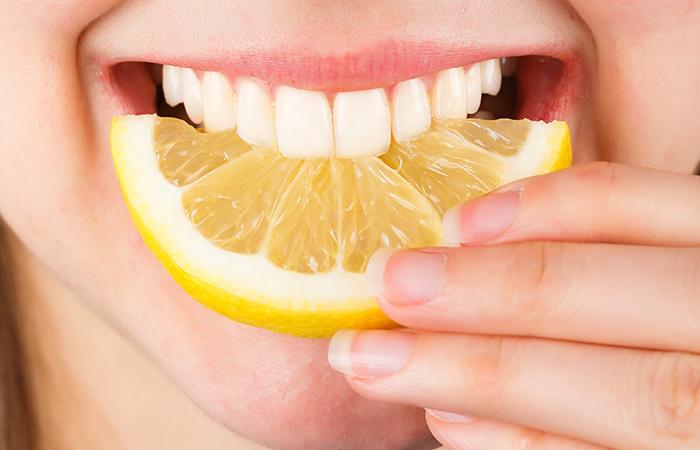 Source
You can also take a thin slice of lemon with a little sugar on it. Rub it on your lips, and it will slowly exfoliate your dead skin cells making new cells to appear.
Olive Oil
Olive oil is rich in many vital nutrients which can nurture the lips while moisturizing them. To use the olive oil to treat your dark lips, put a few drops of the extra virgin olive oil on your lips before going to bed and massage the oil gently for a couple of minutes. Repeat it daily for best results.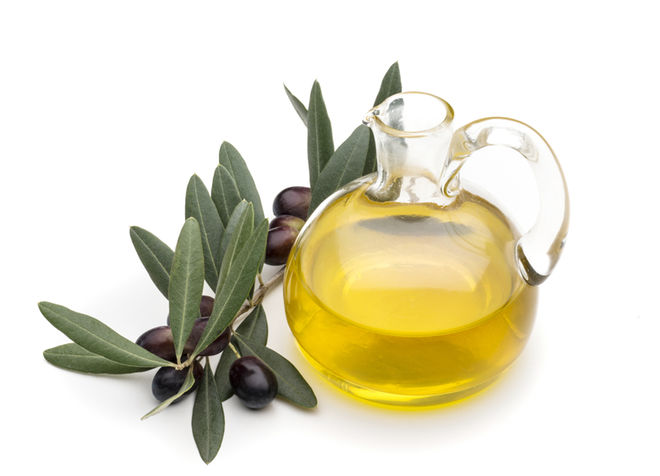 Pomegranate
Pomegranate can moisturize and nourish the dehydrated lips while restoring their natural pink color.
Source
Mix one tablespoon of the crushed pomegranate seeds with some rose water and milk cream.  Apply this paste gently on your lips and scrub your lips with it for a few minutes. Wash it off with the lukewarm water. Repeat it daily for the best results.
Beetroot, Carrot and Pomegranate Juice
The combination of these three juices works wonder on your lips and lightens their dark color while making them look pink.
Source
All you need to do is mix equal amounts of the pomegranate, carrot and beetroot juice, and apply it once daily to restore the natural pink color of the lips.
Rose Petals
Rose is an exceptional remedy for pink lips. Rich in three medicinal properties – moisturizing, cooling and soothing, the rose petals are very effective in adding the natural pink tint to your dark lips.
Source
Simply soak a few rose petals in one or two tablespoons of raw milk for about an hour, and then grind these into a fine paste. Add one-fourth teaspoon of honey and a pinch of saffron strands to this blend and apply it on your lips. Leave it for 15 minutes and then wash off with cold water. Repeat this twice a day till the time you get the desired results.
Rose Water
Like rose petals, the rose water also offers amazing benefits in nourishing the lips and making them look pink.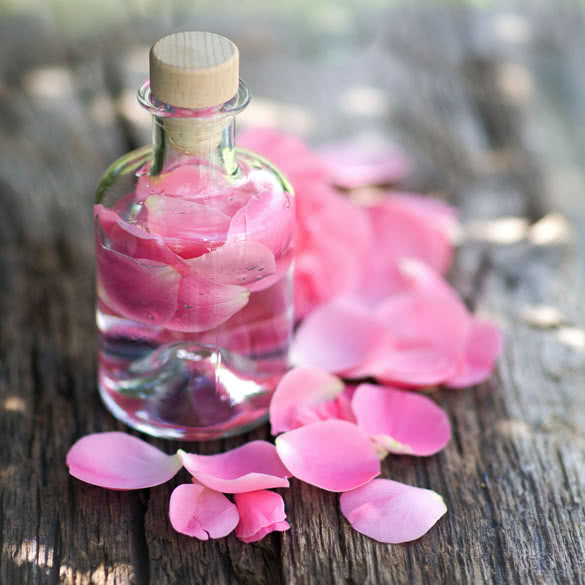 Mix a few drops of honey with one drop of rose water, and apply it on your lips. You can do this 3 – 4 times a day.