Verizon Inc. and Yahoo are quite close to reaching their acquisition deal, but, at a much lesser price that was originally agreed. Last year, when Verizon announced that it is buying Yahoo, the original price that was decided was $4.8 billion. But, after the two separate hacking attacks on Yahoo, not just the deal was pushed to the second quarter of 2017, but, the price was also reduced.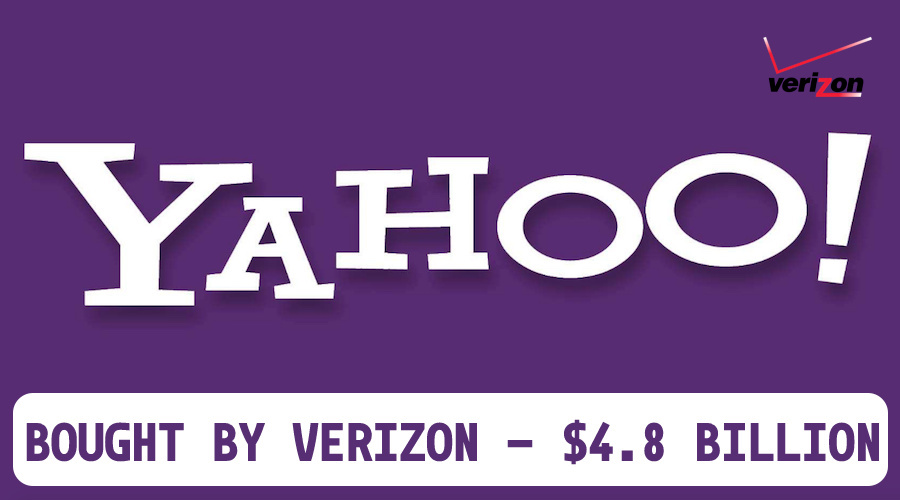 Source
While the speculations are rife that the Verizon obtained a discount of $250 million, but, there are other reports as well, according to which, this discount may be as high as $350 million.
The Head of Product at Verizon, Marni Walden, issued a statement saying that they always believed that the acquisition of Yahoo makes a strategic sense for the company, and the amended terms of the agreement, after the discount,  provide a favorable and fair outcome for the shareholders.
Two Hacking Attacks On Yahoo Resulted In Pushing the Deal to 2017
After the disclosure of the two hacking attacks, in which one affected more than 500 million user accounts, and other affected over a billion. Owing to these attacks, the closing date of the deal was pushed till the second quarter of 2017.
This delay, however, seemed much minor compared to the wider speculation about how the hacks could affect the deal.
Source
After the attacks, the Verizon started asking for a discount of 1 billion, but, as per the current reports, the agreed upon value of the discount is between $250 Million – $350 Million.
After these two security breaches, Yahoo has lost its credibility and once the deal is through, its terms accentuate that Yahoo and Verizon will share the expenses of the legal liabilities that will arise after the acquisition.
Deal Could Be Closed in the Coming Week
After the first hacking attack, Verizon started asking for a discount of $1 billion, and when the second attack took place, which was massive as compared to the first one, Bloomberg reported that Verizon might pull off the deal.
Source
But, now, as the deal is finally going to happen, and would be closed in the coming week, probably on Tuesday, the investors are relieved.
Verizon Wants To Build An Online Advertising Powerhouse
The cardinal aim of Verizon, the US based wireless carrier giant, behind purchasing the core internet business of Yahoo is to develop an online advertising powerhouse against the rivals Facebook and Google, which are currently the leading players of the online advertising.