Sitting at your office desk regularly for 8-10 hours can be the source of great stress. You can now say 'goodbye' to stress by indulging in adventure activities during the weekends. Certain activities can boost your productivity when you return back and may give a high level of comfort.
Increasing stress in the workplace can make the days miserable. You really need a break from the office. Try out the below mentioned adventure activities.
Indulging in the water sports activities 
Water sports are the fabulous way to enjoy the beauty and magnificence of the beaches. If you are willing to take a break from the office and discover the underwater life, you may consider amazing water sports like kayaking, diving, snorkeling, water skiing to discover absolute thrill. Scuba-diving, for instance, is a heart-pumping water activity which is a fantastic alternative to mountain climbing. When it comes to water sports activities, there is an endless number of must-try options. Jet skiing, windsurfing, and scuba diving are the best water activities. The water activities offered in most regions of the world are accompanied by the instructors who tend to guide the participants.
Bungee jumping meant for the thrill seekers 
Are you an absolute thrill seeker looking for fun and adventure? You must try out bungee jumping. The very sensation of free falling cannot be described in words. You can experience a huge adrenaline rush with bungee jumping and have the experience of your lifetime. During the adventure session, you can also enjoy the scenic view of the location.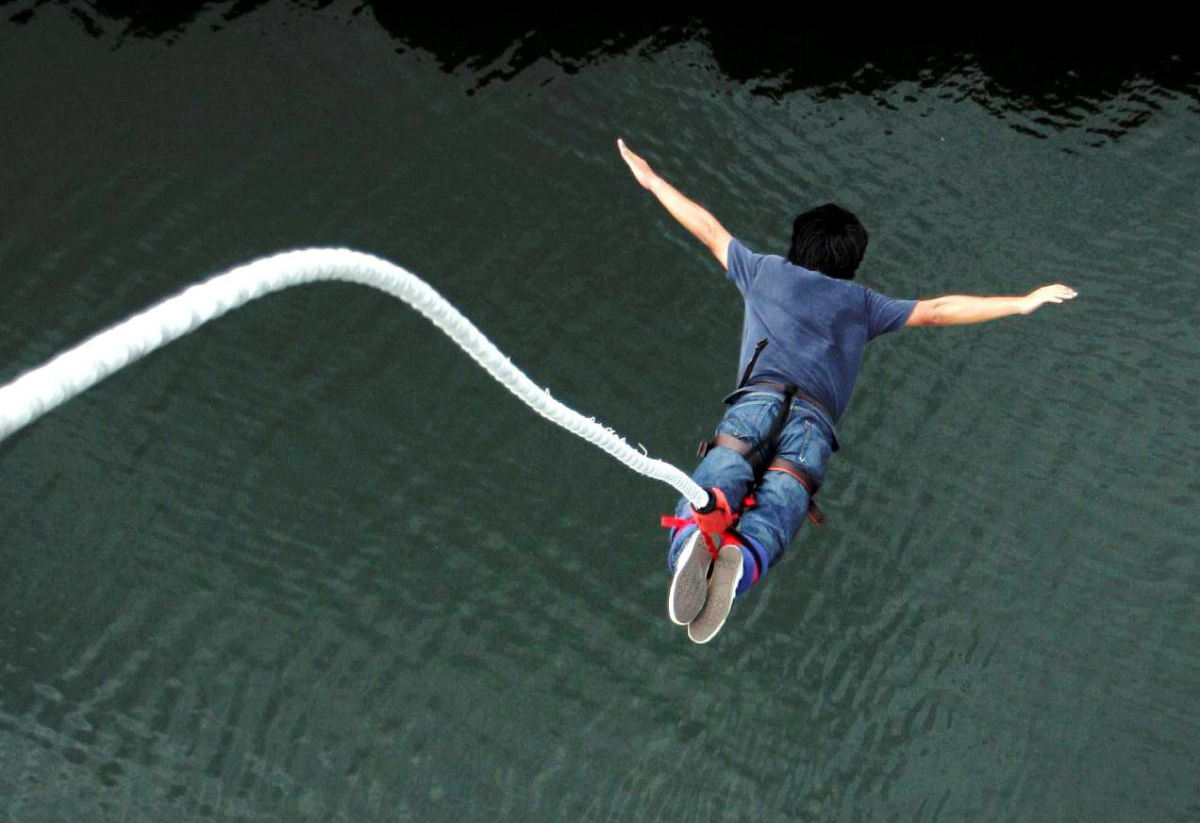 Source
A day on the river 
Take a raft and float down the river gently to enjoy some calm moments. Try and pilot the kayak and indulge in paddle boarding by standing up. Choose a beginner friendly river and then indulge in stand-up paddle boarding. Paddle boards are much easier to control and maneuver and it even creates a fabulous platform for relaxing, splashing and wildlife watching. If the region is surrounded by mountain peaks, you have the additional advantage of capturing beautiful photos.
Source
Wildlife photography 
If photography is your passion and you love watching wildlife, just pick your camera and start taking snaps. It is the beauty and charm of wildlife that attracts one towards wildlife photography. You may head towards the dense tropical forests in the hope of spotting rare species of birds and animals. Make sure you use proper clothing and camouflages to hide from the wild animals. Shoot an animal after learning about its behavior.
Fishing activity for a complete refresh 
Fishing is an exciting activity which is inexpensive and a thrilling activity. If you love angling, take your fishing rod and establish a direct connection with the marine creatures. For instance, cane-pole-fishing offers you a one-to-one attachment to the marine creatures underwater.
Source
Zip lining for an engrossing wilderness experience 
Now you can zip your way past the stunning harbor views and enjoy an impressive and an engrossing wilderness experience. You can fly through the treetops and view the mountains, wildlife and enjoy the experience of flying. Zip lining is a perfect combination of nature, adrenaline, and speed.
The above 6 adventurous activities may be considered. These will certainly bust your workload stress.