Banana is a horned shaped fruit which is very delicious in its taste and that is among the healing and energizing fruit. Including two bananas in a day is very good for health and help fight diseases. It is a miracle fruit that aids in digestion as it is rich in pectin. They act as good probiotics and stimulate the growth of friendly bacteria.  Digestive enzymes are also produced by eating bananas and that assist in absorbing nutrients.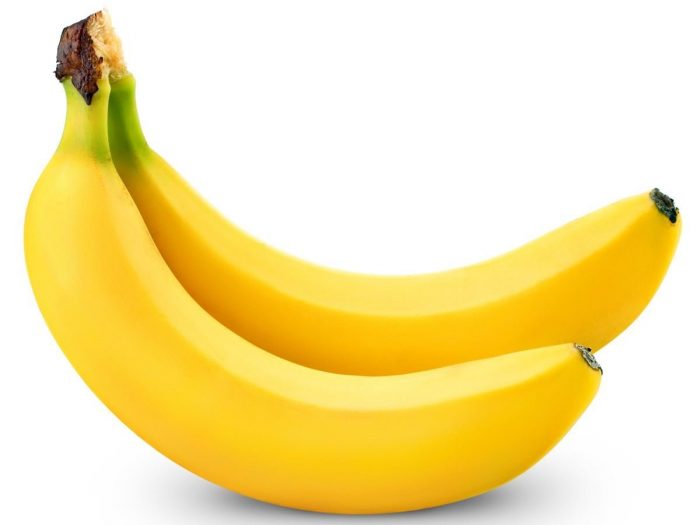 Source
Banana Offers any Essential Nutrients
The delicious fruit contains three naturally occurring sugars like glucose, sucrose, and fructose and it also possesses fiber content in it. Athletes eat bananas regularly before their workout as it is very healthy. Bananas can be given to children as snacks during school. The fruit has the power to fight a range of diseases and health conditions. The fruit is low in sodium but is rich in potassium and it is great for people who suffer from blood pressure and even stroke symptoms.
It is very important to add bananas to your daily diet as it not only provides nutrients required for the body but also regulates heart rhythms. It is an excellent dietary supplement that contains alpha-carotene and beta-carotene and which get converted to Vitamin A.
Source
Nutritional Benefits of Eating Banana
It is an excellent food that can be eaten in the morning before breakfast, lunch and at breaks, to improve the overall performance of children in school.  The nutritional benefits of this fruit are that it is good for bowel regularity and eating a banana every day has a lot of health benefits. The challenging task of losing weight can be accomplished by eating bananas regularly and vitamin compounds required for eye health are also provided by eating bananas every day.
It is a power packed super food and that is known for its nutritional benefits. The yellow fruit is rich in Vitamins C and that helps to build the immune system of the body. An interesting feature of bananas is that the fibrous fruit helps to stay full for a longer time and even satisfies the craving for eating sweet food. Bananas can be added to oatmeal or eaten just like that also.
Source
Reasons to Eat Bananas
The fruit is mainly eaten by people even to combat depression, relieve morning sickness, cure hangovers, blindness, protect against kidney cancer, osteoporosis, and be smart.
It can help overcome depression as it contains high levels of tryptophan which when converted into serotonin is a happy-mood brain neurotransmitter.
To sustain blood sugar in the body it is very important that athletes eat 2 bananas before their workout.
The PMS symptoms in women can be reduced by eating a banana and which also improves the mood.
It is an excellent and healthy fruit that strengthens the nervous system and even protect against type II diabetes.
The fruit recognized by the FDA reduce swelling in the body, aids weight loss, and even protects against muscle cramps that occur at night time.
You can build strong bones by eating this miracle fruit-Banana