We always tend to check the expiration dates for the perishable things like bread, milk, medicines, beauty products etc., but, there are much more things in the house that have an expiry date, but, somehow, we don't notice it.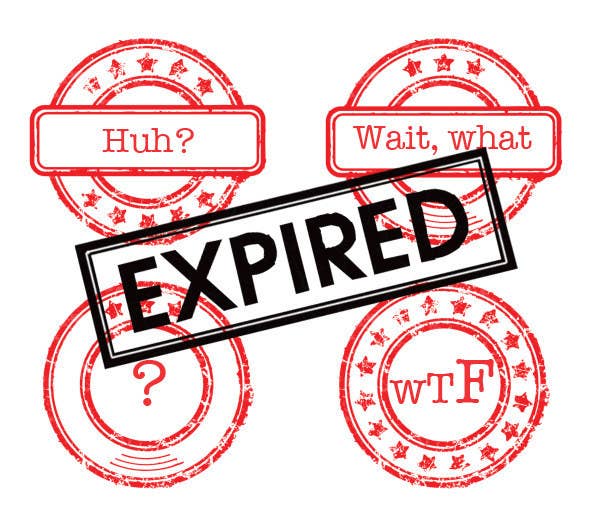 Source
Due to this, some items survive much longer in our house than they actually should. Here is the list of top household items which also have an expiry date.
Hair Brushes
We keep on using the hair brushes until the time they get broken or lost. But, ideally, we should clean our hair brushes, one a week, and must replace them after one year. But, if the hair brush is equipped with natural boar bristles, it must be replaced every 7 to 10 months.
Pacifier
A pacifier is one of the things that continually keeps on attracting the germs because your child may leave a wet pacifier anywhere in the home. So, it's vital to sterilize them twice a day and replace them every 4 – 5 weeks.
The latex pacifiers must be replaced every 2 – 4 weeks because the cracks in the pacifier's latex material can become the breeding grounds for the germs.
Source
Running Shoes
No matter how much you spent on your running shoes, and how new they look, they need to be replaced every year. Once you walk or run 250 – 300 miles, your sneakers' cushioning starts degrading. Less cushioning implies more stress on your joints, and it may cause health problems. Thus, you should replace your shoes right on their first anniversary.
Power Strips
The power strips are required to be changed every 1 – 2 years. With regular use, sometimes the wires start becoming a little loose, and there's a high risk that a power strip with loose wires may cause damage. Thus, it's best to change them every two years.
Mosquito Repellents
The mosquito repellents become useless after two years of their manufacturing. Thus, if your mosquito repellent is more than two years old, you must throw it out.
Source
Pillows
As the pillows become older, they start becoming home to the dust mites. Over the years, a lot of bacteria and mites grow in the pillows, and they may affect your health or cause acne. Thus, always replace your pillows every 2 – 3 years, and ensure that you put them under the direct exposure of bright sun rays to kill the mites once a fortnight. Sun exposure can kill a lot of bacteria and mites which start growing in pillows and mattresses.
Towel
You bathroom towel needs a replacement every two years.  Most of the times, we leave our towels wet, and gradually they start providing a perfect environment to the bacteria for their growth. Always dry up your towel in the direct sun rays, and ensure that it's completely dry before you store it for the next day's use.
Even when you take complete care of your towel, using it for more than two years is not recommended.